The United States v1.2.0 Released
Apr 24, 2018 in product, mobile, software, iOS, games, and swift
The updated version (1.2.0) of The United States iPad app is out! The last release was in 2014 and Apple sent me a message that it was going to be removed from the App Store unless I updated it. I've completed a bit of coding and testing and poof it's available.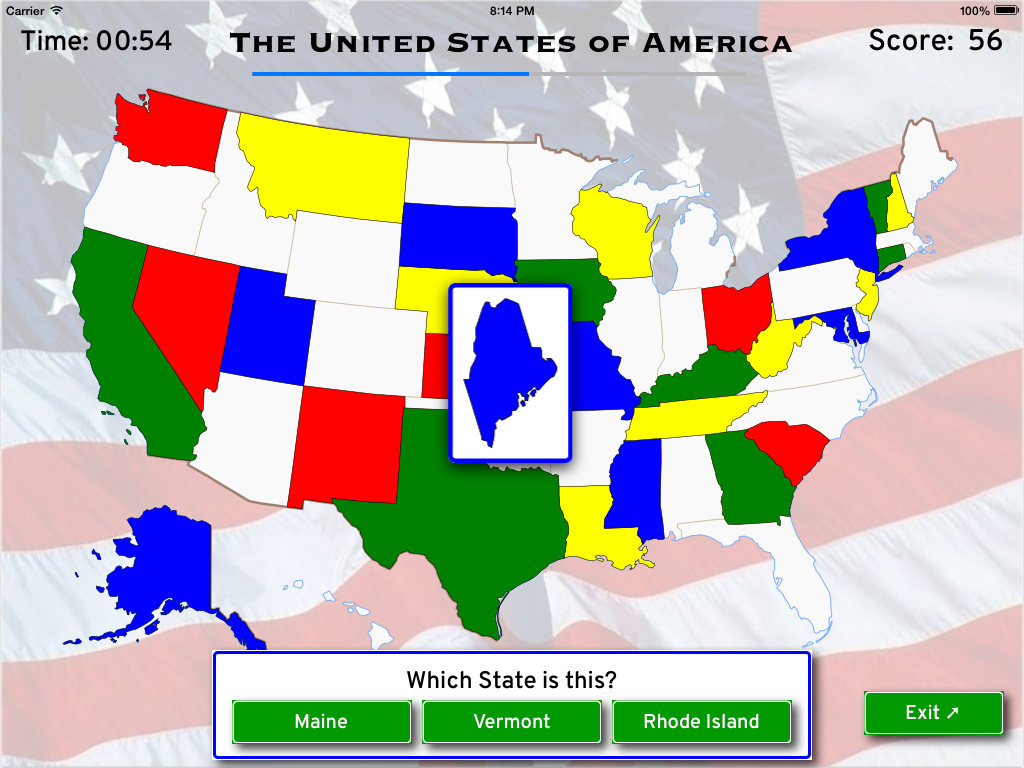 There are really only a two fixes outside the recompilation and project file updates.
Update to and tweak an old version of SVGKit used to display the map.
Changes to the Apple GameKit and how achievements are tracked as the API changed.