VW Spark Plug Holder
May 24, 2018 in automotive and 3d-printing
Buying a 3D Printer has been one of the best decisions I've ever made. Not just because I love to make things, but it's sheer usefulness in making things that are otherwise hard to find, obsolete, or where the shipping for a $1.50 part is… lets just say a lot more than you would think.
Last weekend I found myself in that situation. I had lost misplaced1 a small nylon clip that holds the spark plug wires in place on my London Roadster while changing out the distributor. After searching the garage for a disturbingly long time, taking a break, looking online for a replacement, and searching again, I thought to myself, "Self, you have a 3D printer. Someone must have had the same problem already. Maybe someone already made a design." Alas, there were plug wire holders, but none for air cooled VW engines.
I've been using Autodesk Fusion 360 for designing wood CNC projects and have been getting reasonably familiar with it. I did also design an Arduino/RFLink case a few months back. So I broke out the digital calipers and got designing.
Here's what I came up with. The part is available on Autodesk and on Thingiverse if you have a similar problem.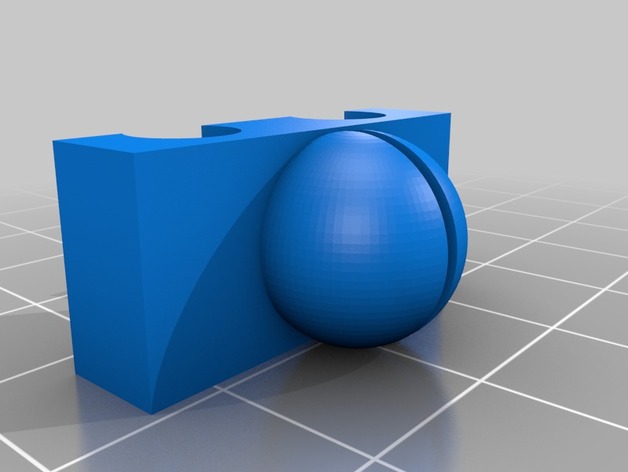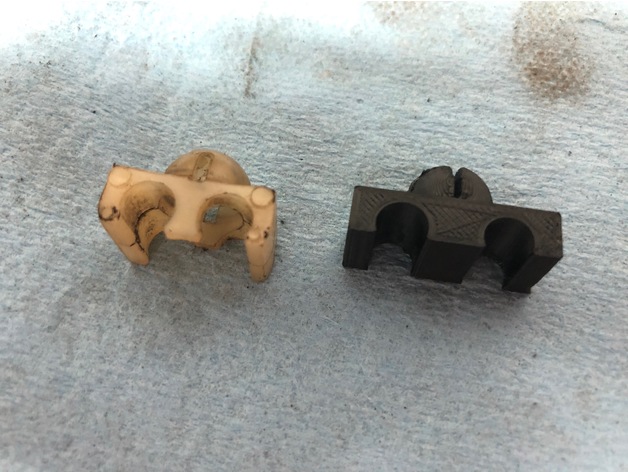 Live Autodesk Fusion 360 View:
1: I later found the clip "right where I left it" in the boot of the car.